Obsessed with all things Bachelor, Bachelorette, and Bachelor in Paradise? Same. As a loyal member of Bachelor Nation, I love following past contestants on Instagram and fangirling over their hot bromances and fashionable girl gangs. But there's no better way to feel in-the-know than by listening to unfiltered conversations between Bachelor alum.
These five podcasts make you feel like you're a part of the exclusive "Bachelor family". They give you behind-the-scenes details of the show, let you in on contestant's real lives post-show, and reveal just how staged everything really is. (Spoiler alert! David didn't think to give Jenna that giant stuffed dog on his own.)
Enhance your Bachelor super-fan status with these hilarious and juicy podcasts.
The Ben and Ashley I Almost Famous Podcast
https://www.instagram.com/p/BjV9ZIcHCd6/?taken-by=higgins.ben
We all know Ben Higgins is basically the best Bachelor of all time. Tall, dark, handsome, and just a good guy, Ben is Bachelor royalty. Lucky for us, he decided to make a podcast so we can fall for him all over again. You'll feel completely in the loop as you hear about The Bachelor from a past lead's perspective.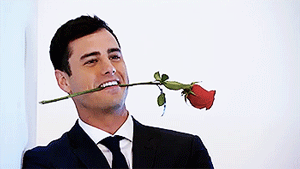 When most people think of Ashley Iaconetti, one word comes to mind: crazy. Known for her never-ending stream of tears, Ashley became widely known as a lunatic on her three seasons of The Bachelor and Bachelor in Paradise.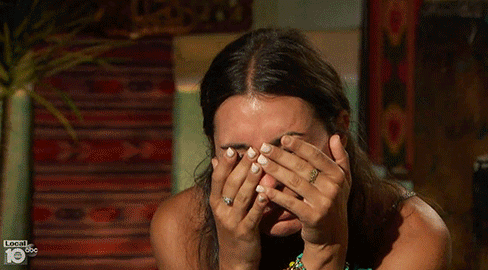 Like most people, I loved to hate this girl. Now, I just love her. Ashley's…let's call it "passion" for life translates into the podcast, and we always know that she's laying it all on the line.
Ben and Ashley's friendship is clearly genuine, and they make a great pair of co-hosts who love to dish on all things Bachelor, all the time.
Off the Vine with Kaitlyn Bristowe
https://www.instagram.com/p/BjbCI6MlclQ/?taken-by=offthevinepodcast
Loud-mouthed Canadian Kaitlyn Bristowe is the most controversial Bachelorette of all time. With her tattoos, extreme candor, and upfront sexuality, Kaitlyn is a wild card who's always entertaining. With a glass of wine in hand, Kaitlyn talks pop culture, interviews, bachelor alum, and gives us the deets on living in Nashville with fiancé Shawn Booth, complete with fast-food runs to cure hangovers.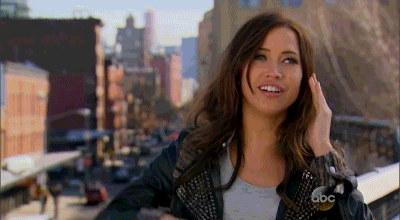 The best thing about Kaitlyn is her willingness to be real. Every episode of Off the Vine includes a segment called "confessions" – Kaitlyn and her guests reveal something personal or embarrassing about themselves. Past confessions have ranged from forgotten drunken hookups to peeing her pants while driving. Better yet, Kaitlyn is known to support #Realstagram – a movement promoting non-edited photos on Instagram. This girl is the real deal – and encourages you to be too.
Off the Vine will have you laughing your ass off and wishing you were splitting a bottle of cabernet with Kaitlyn yourself.
Scrubbing in with Becca Tilley and Tanya Rad
https://www.instagram.com/p/Bn4yQ5egAbj/?taken-by=tanyarad
If you're a religious Bachelor AND Grey's Anatomy viewer, then you've found your dream podcast. With a show named after their love for the classic medical drama, hosts Becca Tilley and Tanya Rad are the cutest best friends turned co-hosts wearing scrubs EVER.
We all know and love Becca from her two seasons on The Bachelor, but Tanya isn't involved with the franchise. She's a professional radio personality who splits her time between On Air with Ryan Seacrest and Scrubbing In. Becca and Tanya's friendship is #goals, and (dare I say it?) maybe even better than Becca and JoJo's.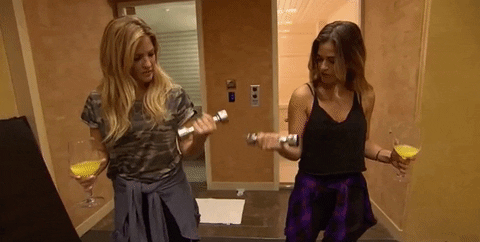 During Scrubbing In, the ladies dish on dating horror stories, work through bestie disagreements that we can all relate to, and encourage everyone listening to be a "modern f*cking woman"! This podcast always makes me smile and empowers me to go out there and rule the world.
Help! I Suck at Dating with Dean, Vanessa and Jared
https://www.instagram.com/p/BjYwWpbhjlx/?taken-by=help_i_suck_at_dating
This light-hearted, self-deprecating podcast originally began as Dean Unglert's solo show, but he recently added two past contestants as co-hosts. Although one is female (Vanessa Grimaldi of Nick Viall's season) this podcast is more male-centered, as the two guys (Dean and Jared Haibon) spill the beans on their dating lives and give insight into what men look for in relationships. Dudes can relate more to this one, and ladies will appreciate the inside scoop on what makes the male mind tick.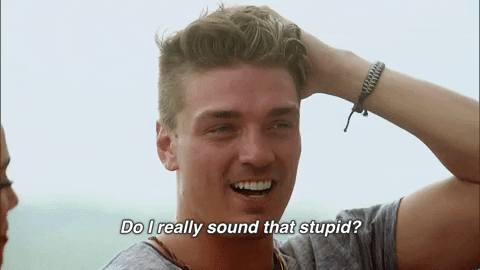 Mouthing Off with Olivia Caridi
https://www.instagram.com/p/BXRRgXAF9IM/?taken-by=oliviacaridi
She was "the villain" on Ben Higgin's season of The Bachelor, but Olivia Caridi redeems herself in this genuine podcast. The name embraces her notoriously huge mouth which became the star of countless gifs when she was on the reality show.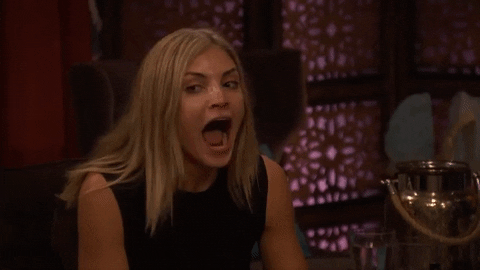 On this witty podcast, Olivia uses the opportunity to allow herself and celebrity guests to "mouth off" about whatever their hearts desire. Whether that be how impossible it is to unclog a toilet, or how cyber bullies are the worst, Mouthing Off is sure to relate to your life. Bonus: Olivia uses her professional background in journalism to dig up meaningful interviews. Listen and laugh as Bachelor alum, YouTubers, and influencers mouth off with Olivia.