If you don't already have an Amazon Prime account, you need to get one just for this show.
Amazon prime's original TV show, The Marvelous Mrs. Maisel took home eight Emmy awards. If that doesn't prove it's a must-see, keep reading to find out why it should be at the top of your to watch list.
Midge Maisel and her husband live the perfect Jewish life in upper New York City in 1958. Midge plays the perfect housewife to her husband, two children, and her strict parents. However, when Midge Maisel's husband leaves her out of nowhere she is left reeling. The night her husband leaves, Midge gets drunk and finds her way (in her nighty) to the nightclub that her ex-husband attempted to start his comedy career at. In her drunken state, she goes up on stage to rant about what her husband just did and inadvertently performs a hysterical comedy routine. Her future agent sees the whole thing and asks Midge to try her hand at stand up comedy. She says yes and starts using the huge life changes she deals with during the day as material to make jokes out of at night.
This show contains lots of female empowerment, and everyone should be binge-watching it. It touches on women's issues, like trying to be perfect for men, how the housewife does everything to support her husband, how there is no such thing as a perfect life, women supporting themselves and pursuing one's dreams.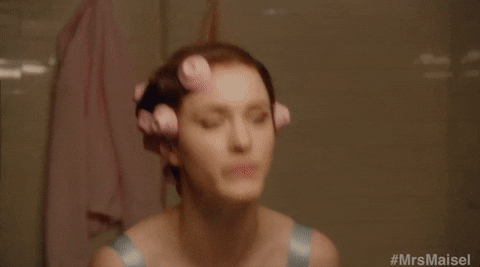 Not hooked? Well, there's more. Not only does it comment on the issues in women's lives, but it does it with humor. Midge Maisel attempts to break into the world of stand up comedy when it was first blossoming and primarily driven by men. She also does it by making jokes about her life, her husband, children and any other topic that women deal with on a daily basis.
This show is very pro-women. Midge's agent is a very short woman who's continually mistaken for a boy due to her androgynous outfits. They are a wonderful duo showing two different places on the spectrum of what it means to be a woman. Their friendship is also full of female support and will give you maximum best friend feels.
If this show sounds interesting, add it to your watchlist! Make sure you get started soon. The second season of the Marvelous Mrs. Maisel is set to release this year, and believe us, you'll want to be caught up. There isn't a confirmed release date yet, but the director has confirmed with sources that it will be released sometime this year.