It's clear when you become a mom. People shower you balloons and flowers to help welcome you into the new world you have entered. But what about when you become the mom friend? Maybe it happens in one great moment of "momness" as you're holding your crying roommate–or someone you just met.  Maybe you've developed and perfected these skills and instincts slowly in high school, and you now you're ready to step into that role.
Here are some hints that you wear the purse in your friend group and why everyone replies with "yes mom" after you tell them to be safe on a Friday night.
1. YOU CARE ABOUT THE SIMPLE STUFF
You ask about how much sleep they're getting and you do that thing with your voice where you drag out their name in a slightly disappointed way. Don't tell them that you've gotten next to no sleep; they're who's important. You mom guilt your friend into eating any food that you have on hand because they need their sustenance. You also make sure that they wear appropriate clothes for the weather.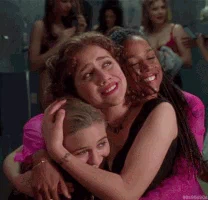 2. YOU CARRY EVERYTHING IN YOUR PURSE
Your bag is a catch-all from chapstick to a broken Nutri-Grain bar. You are always prepared: band-aids, earbuds, tampons, tums, etc. Your bag doesn't seem to have a bottom. It's like Mary Poppins' bag as you pull out hairbrushes, water bottles, and entire bags of makeup. Since you have everything in your purse, you can't seem to find anything in it. You know you have it, it will just take a moment of deep–put your head in the bag to see–searching.
3. YOU LEAD THE PACK
Whenever you go out, you automatically take on the role of "fearless leader" and make sure no one gets left behind. That includes a constant head swivel to make sure all your girls are accounted for. You don't mind your weekend being more stressful than fun because you want your kiddos to have a fun, safe time!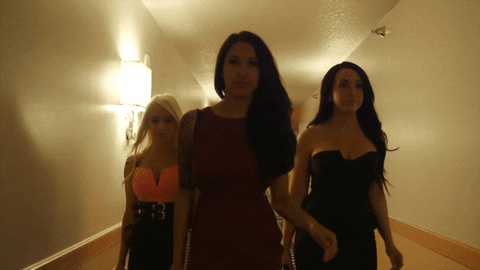 4. YOU TURN INTO MAMA BEAR
If anyone hurts ANY of your babies; the claws will come out. Whether it's boy problems, gossip, or that difficult project partner. You are ready to defend your cubs. Don't poke the bear.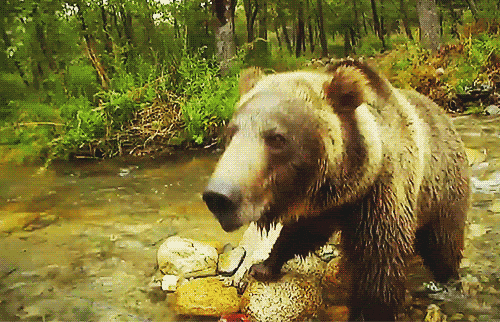 5. YOU GIVE THE BEST ADVICE
Friends come to you when they're hysterical and need someone to encourage them, to tell them it will be okay and work out their problems with them. You drop everything at that moment and talk them through it. You can handle long rants in a text, or phone calls freaking out about boys or changing her major (again). You can handle it all because you have mom friend superpowers.
Mom friends are the best and there's no doubt that we love and need them. Grab your fellow mom friends and tell them how much they mean to you!